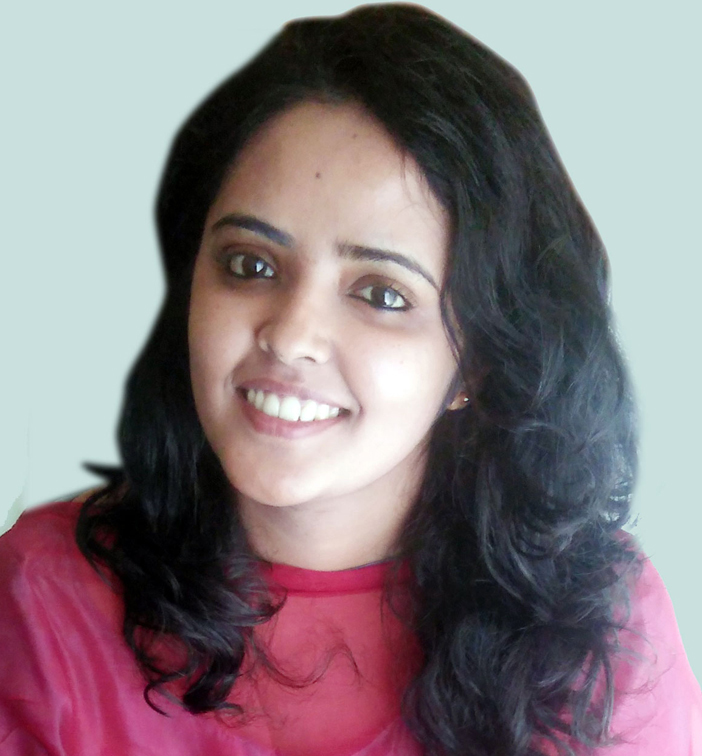 DR. SWETHA RIYA OOMMEN
MDS, BDS
CONSULTANT ENDODONTIST DEPARTMENT OF DENTISTRY.

Tuesday- 09:00 am to 01:00 pm
Thursday- 09:00 am to 01:00 pm
(Time can be extended depending on Number of patients)

Dept. of Oral And Maxillofacial Surgery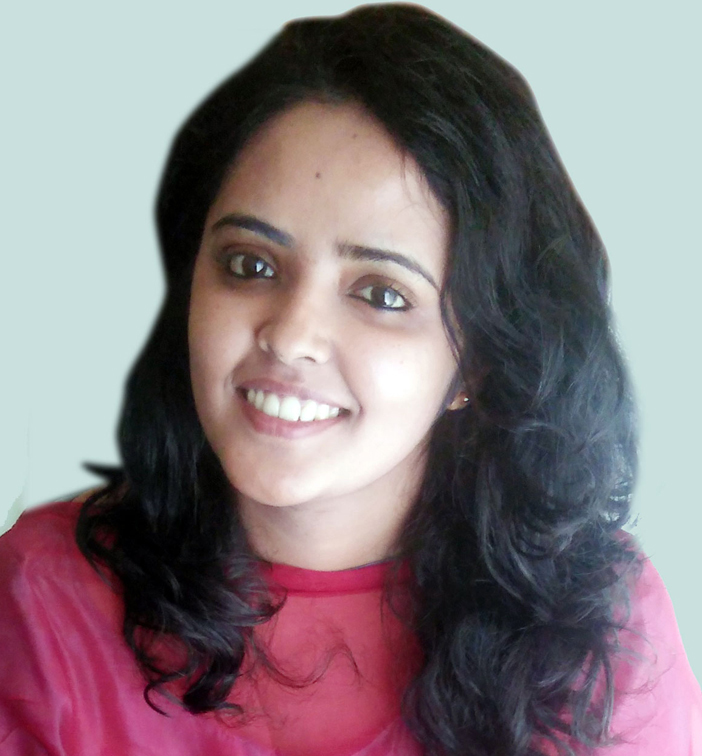 DR. SWETHA RIYA OOMMEN
MDS, BDS
CONSULTANT ENDODONTIST DEPARTMENT OF DENTISTRY.

Tuesday- 09:00 am to 01:00 pm
Thursday- 09:00 am to 01:00 pm
(Time can be extended depending on Number of patients)

Dept. of Oral And Maxillofacial Surgery
Biography
- Advanced Expertise In Root Canal Treatment.
- Endodontic Retreatment
- Endodontic Surgery
- Management Of Traumatic Dental Injuries And Smile Designing
QUALIFICATIONS
B.D.S.
M.D.S in Conservation Dentistry and Education

PAPERS PUBLISHED
Assessment Of Pain Response During Caries Removal Using Conventional Tungsten Carbide Bur And A Chemomechanical Caries Removal Agent Brix Gel. An Invivo Study.

Additive Manufacturing: Applications In Dentistry; Growing 'CH' Group In Digital Dentistry

Additive Manufacturing: Technologies Used

Psychologic Impact Of Covid 19 Epidemic On Faculty Members, Post Graduate Students, Interns And Ugs Of A Dental College In Kerala, India.

ACHIEVEMENTS / AWARDS
First Prize In Poster Presentation For Interdentz 2019 Held At Mar Barelious Dental College, Kothamangalam.

Third Prize In Paper Presentation For Idrr Meet 2021 (Indian Dentist Research And Review) Held At Thodupuzha.

OP DAYS AND TIMINGS
Tuesday- 09:00 am to 01:00 pm
Thursday- 09:00 am to 01:00 pm
(Time can be extended depending on Number of patients)

LANGUAGE KNOWN
Malayalam, English, Hindi, Kannada
Our Passionate & Dedicated Team
Inspire Society Through Service