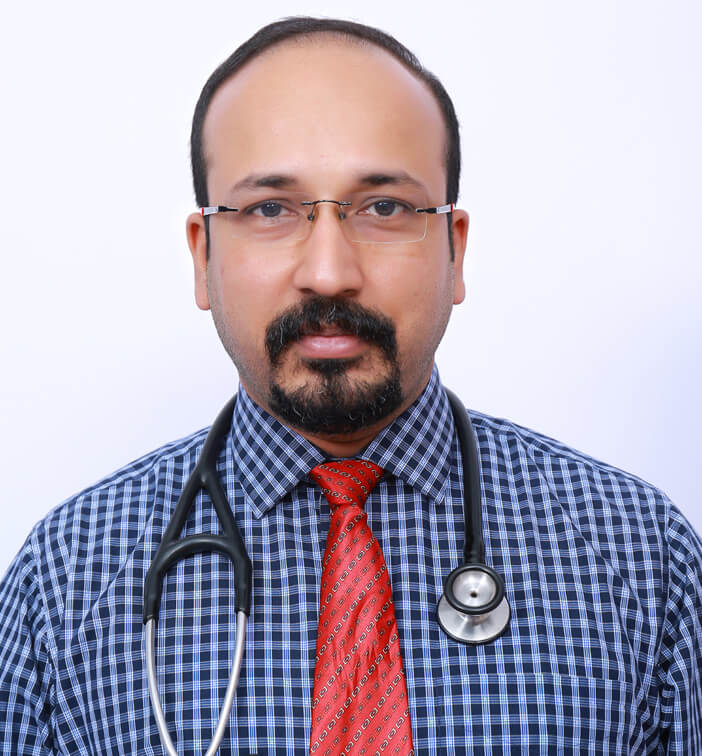 DR. JOJY BOBEN
MBBS, MD,DM
SENIOR INTERVENTIONAL CARDIOLOGIST
Dept. of Interventional Cardiology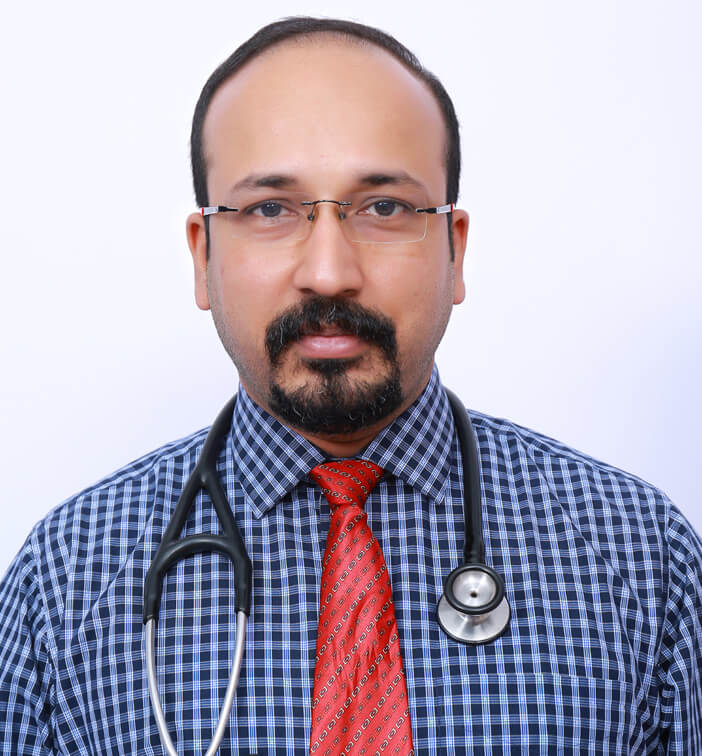 DR. JOJY BOBEN
MBBS, MD,DM
SENIOR INTERVENTIONAL CARDIOLOGIST
Dept. of Interventional Cardiology
Biography
Dr. Jojy Boben is an eminent Cardiologist from Kottayam in Kerala. He has completed his MBBS from JJM Medical College, Davangere followed by an MD degree in General Medicine from the same institute. He further went on to accomplish DM in Cardiology from SRMC & RI in Chennai.
AREAS OF SPECIAL INTEREST
QUALIFICATIONS
MBBS, MD (General Medicine), DM (Cardiology), FIC
PUBLICATIONS
Thesis : "Assesment of Asymptomatic Carotid and Vertebral Artery disease in patients with Coronary Artery disease and comparison of sensitivity of Doppler Ultrasound versus Angiographic Modalities of investigations" under the guidance of Prof S Thanikachalam.

A rare association of Situs inversus Totalis with Hypertrophic Obstructive Cardiomyopathy: Journal of the Academy of Echocardiography (Jan-April 2007 Vol 20 No.8, 101-2).

Vascular Elasticity Index Detection by Cardiovascular Profiler in a Cohort of Hypertensive Patients (CSI- 2005)

Thesis: "Lipid profile in smokers and its association with Coronary Artery disease.

Co Investigator: "OASIS V"– Efficacy of Fondaparinux Vs Enoxiparin in NSTEMI.

FELLOWSHIPS
Fellowship in Interventional Cardiology: From August 2007 to August 2009 at Narayana Hrudayalaya, Bangalore
PROFESSIONAL MEMBERSHIP AND AFFLIATIONS
Member Indian Medical Association (IMA).
LANGUAGE KNOWN
ENGLISH, MALAYALAM, HINDI
Our Passionate & Dedicated Team
Inspire Society Through Service