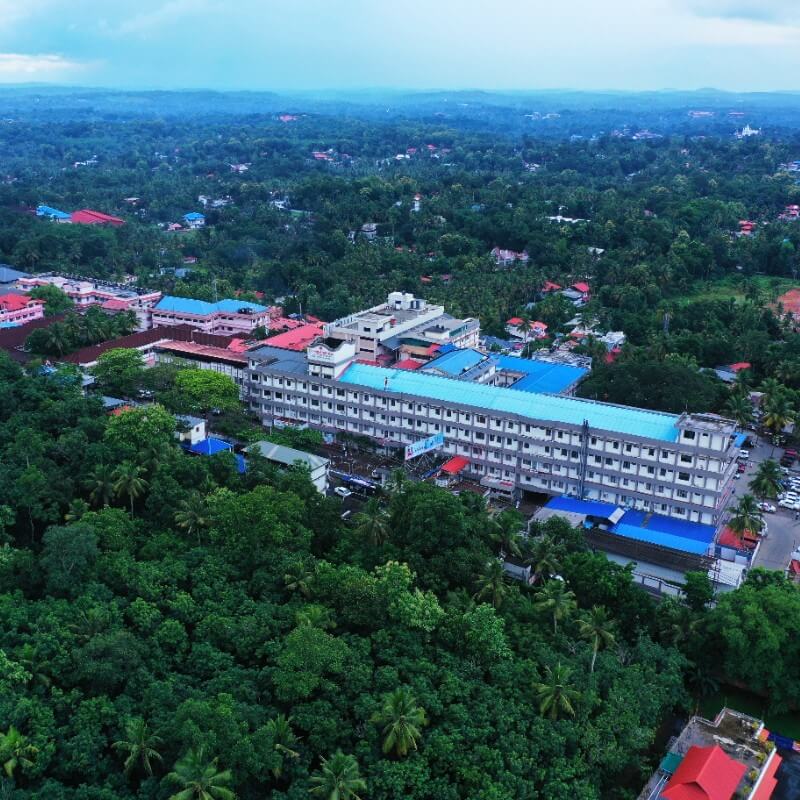 70+ Years Of Healing
70 Years of Excellence in Healing
: Together,we embark on a new era of compassionate healthcare
Certain memories of an age old legacy would exude a sacred scent in the minds of a generation,who have ever got a chance to get into an association with it.
St.Thomas Hospital, Chethipuzha, Changanassery is such a legacy - a rich legacy with its fragrance lingering though generations. Generations beginning from 1951, cherish the unique medical care flavored with humanitarian services rendered by this magnificent medical institution. The Sacred Scent would tell numerous tales of how this glorious hospital, the pivotal medical care in the Central Kerala, has touched millions of lives by dedicated care and excellent quality. The story is a blend of excellence and solace, quality and care, perfection and love. The year 1953 witnessed the humble beginnings of St.Thomas Hospital in the form of a 20 bedded clinic with one doctor, founded by the first Archbishop of Changanassery Archdiocese Mar Mathew Kavukattu the holy visionary on behalf of the Archdiocese of Changanassery .
The emergence of St. Thomas into a one-of-a-kind, full-fledged, multi-specialty hospital has been nothing short of phenomenal. Over the years, it has grown to encompass a comprehensive healthcare ecosystem, comprising The St. Thomas Hospital, St. Thomas Heart Institute, St. Thomas Institute of Research on Venous Diseases, St. Thomas College of Allied Health Science, St. Thomas College of Nursing, and St. Thomas School of Medical Lab Technology.
One of the cornerstones of St. Thomas Group's success is its commitment to state-of-the-art infrastructure and facilities. With a staggering bed-strength of 460, the hospital boasts 29 specialized departments staffed by a team of 63 highly skilled doctors and over 650 supporting staff. The hospital is equipped with cutting-edge medical technology, including the Siemens Artis Pure Cath Lab, 1.5 Tesla MRI Scan, G E Revolution EVO 128 Slice CT Scanner, Echo Cardiograph & Colour Doppler Scan, X-RAY, ECG, and Endoscopy facilities. Additionally, it offers 24-hour pharmacy, laboratory, radiology, and emergency services, ensuring that patients receive prompt and efficient care.
Nestled in Central Kerala, St. Thomas Group has earned an enviable reputation as the center of medical excellence in the region. Every service rendered at St. Thomas Hospital is driven by a profound vision – to impart "Life in Abundance" to every suffering life, as promised by their guiding Light, Jesus Christ.
This vision is the guiding force behind the hospital's mission to revive lives and lead society into a knowledge-driven community.The dedication to this vision is evident in the unparalleled technical excellence and compassionate care delivered by the entire team at St. Thomas Hospital. Their unwavering commitment to patient well-being brings solace and joy to those seeking healing and good health.
St. Thomas Group stands as a beacon of hope, providing world-class healthcare and contributing to the betterment of society as a whole. With its holistic approach and a focus on both medical expertise and human compassion, St. Thomas Hospital continues to transform countless lives, leaving a lasting impact on the community it serves.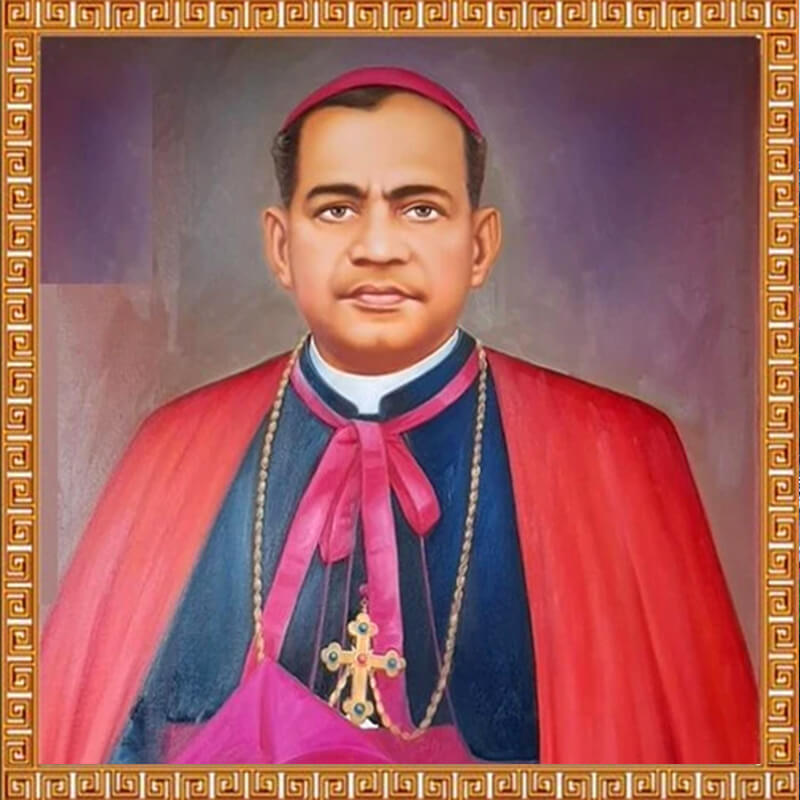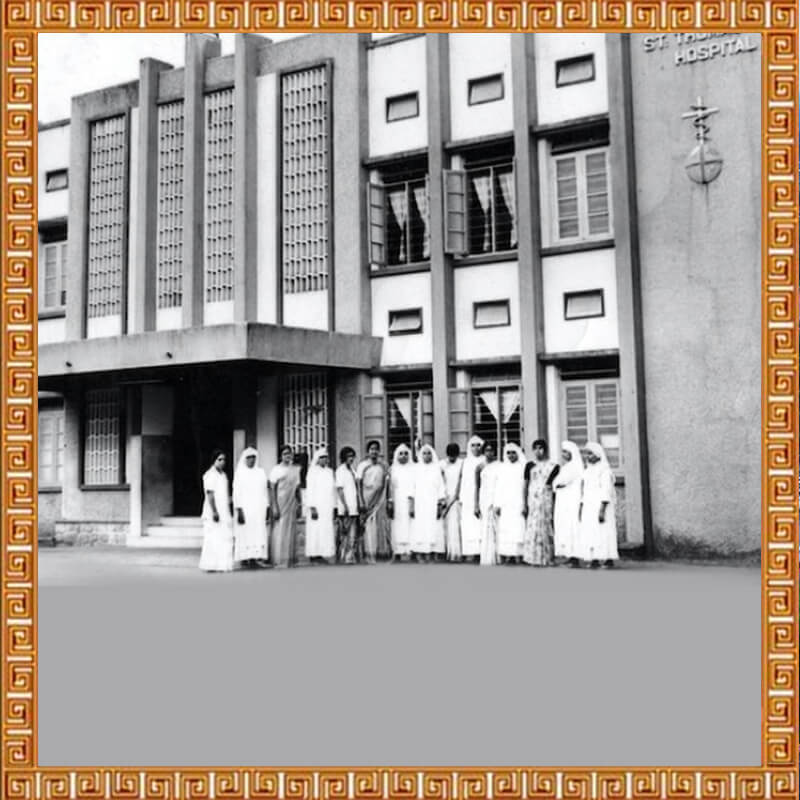 Our Vision
Define and deliver "Medicine of the Highest Order" and set the standard for compassion and innovation, always placing patients and their families first.
Our Mission
Improve the well-being of patients and communities by delivering innovative, compassionate, patient- and family-centred health care, enriched by education, science, and technology. Our Values
Philanthropy
At St. Thomas Hospital Chethipuzha, we are driven by a spirit of giving back to society. We actively engage in philanthropic activities and community outreach programs to improve the overall well-being of the communities we serve. We believe in making a positive impact beyond the walls of our hospital.
Safety
Patients and families have placed their lives and health in our hands. At St. Thomas Hospital our first priority is to relieve the suffering. We believe that maintaining the highest safety standards are critical in delivering high quality. Our hospital is a safe haven to the patients and the attending staff.
Excellence
At St. Thomas Hospital, we cater to everything to the best our ability. We work as a team to bring experience, advanced technology and best medical services to beat in providing the highest quality care for our patients and families. We devote ourselves to continuous improvement and excellence in our work.
Integrity
Our actions tell the world what St. Thomas Hospital is and what we stand for. We act ethically and responsibly in everything we do and hold ourselves accountable for our behavior. We bring respect, openness and honesty in our dealings with patients, families and co- workers. We maintain confidentiality.
Director's Message
Executive Director's Message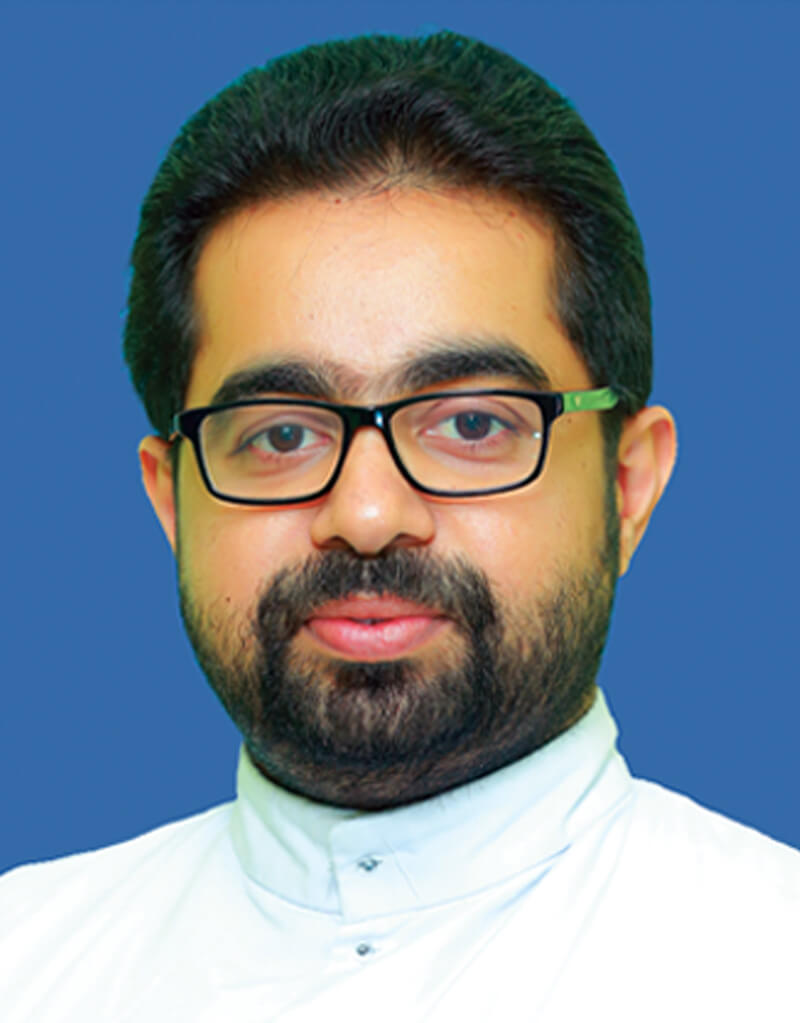 There is nothing more satisfying than seeing a smile on a person's face. Over the past 70 years, with our Motto 'Blessed for Healing' and enhanced vision of 'Dedicated Care-For You-Near You' it's something we have been both exercising and experiencing. We have been doing so by bringing affordable healthcare within the reach of those who need it the most.
St. Thomas Hospital Chethipuzha, distinguishes itself in not one, but many ways: Be it the capability of our distinguished doctors and dedicated staff who represent the finest professionals across a set of 30 plus disciplines, our cutting-edge technologies, our ability to deliver a comprehensive medical care under a single roof, or through our commitment of getting you back on your bases faster, by not just curing, but compassionate caring.

We are today one amongst the finest medical destinations of Central Travancore. None of this would have been possible without our amazing medical and administrative team, the support given by Metropolitan Archdiocese of Changanassery, who has fuelled our journey by always being ready to go the extra mile upholding the motto. It is because of them that St. Thomas hospital retains its strong bonds of relationship with our patients, long after they've left our premises hale and happy pressuring our dedicated care. I acknowledge our 'Miracle Workers' of St. Thomas hospital, and I know that they will keep up the good work. Our dream is to see our community as a healthy and happy one. As we prepare ourselves for a massive leap into a greater future, I look forward to your continued confidence in us, and to serve you better. As we like to say at St. Thomas hospital, "Your health is our at most concern."
Wish you good health to all!
Fr. James P. Kunnath
Executive Director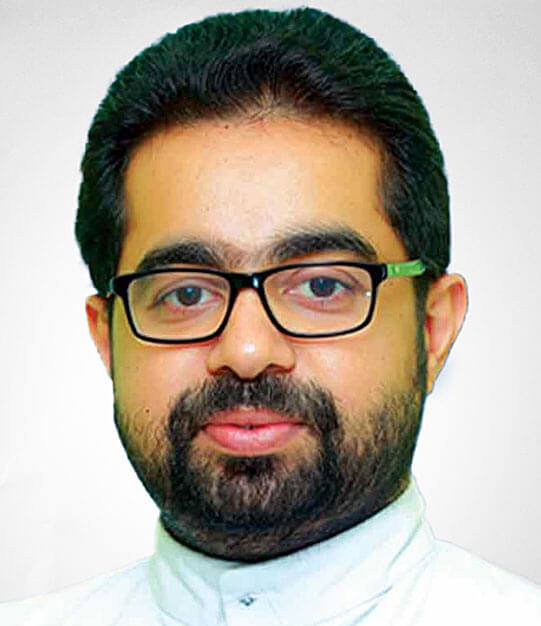 Executive Director
St. Thomas Institutions of Healthcare and Medical Education (STIHAME)
Our Passionate & Dedicated Team
Inspire Society Through Service
Our Testimonials
We Perfect Medical
Testimonials


Vanvis
.
"Dr. Sajan sir was excellent the way he convey the problem and treatment to me was in such a different and peaceful way that we will not get tensed about a surgery. I truly believe Dr. Sajan, Dr. Roji Boben are god's precious gift. Thankyou so much sir only because of U I am able to stand after few months because of my disc bulge problem. "

Aron Thomas
.
"My grandmother, Mrs Saramma George was recently admitted at St Thomas hospital, Chethipuzha to undergo an orthopedic surgical procedure (ORIF with philos plating) on the 7th of July. Her and my family's experience with Dr Rojy Boben was nothing short of outstanding, and I am very grateful to have had such a competent and caring doctor taking care of her. The results of Dr Boben and his team's care through the procedure were remarkable.Thank you, Dr. Boben, for making such a positive impact on her health and well-being."

Krishnaraj M
.
"I came from Chennai.Overall it's very Excellent hospital.Very hygienic ambience and friendly staff. I treated here with vericose veins. Highly experienced doctor Dr.N.Radhakrishnan is clearly explained about its causes..His surgical method is Micro foam Schlerotheraphy for treating affected veins. I suggested this doctor for every one who is suffering from venous diseases.."

Anirudh R Menon
.
"My experience with St.Thomas hospital has been exceptionally good in regard to the treatment facilities and hospitality. Its really fortunate to have such a superb multi speciality hospital in close vicinity. The speed and efficiency of hospital operations in terms of managing the patients is balanced and well managed. The canteen facilities are also very hygenic and quality centric no complaints whatsover considering the volume and scale of operations. In comparison to hospitals with very big names in big cities like bangalore, where hospital is absolute business, medical facilities in Kerala absolutely stand out for the cost effectiveness and quality of treatment."