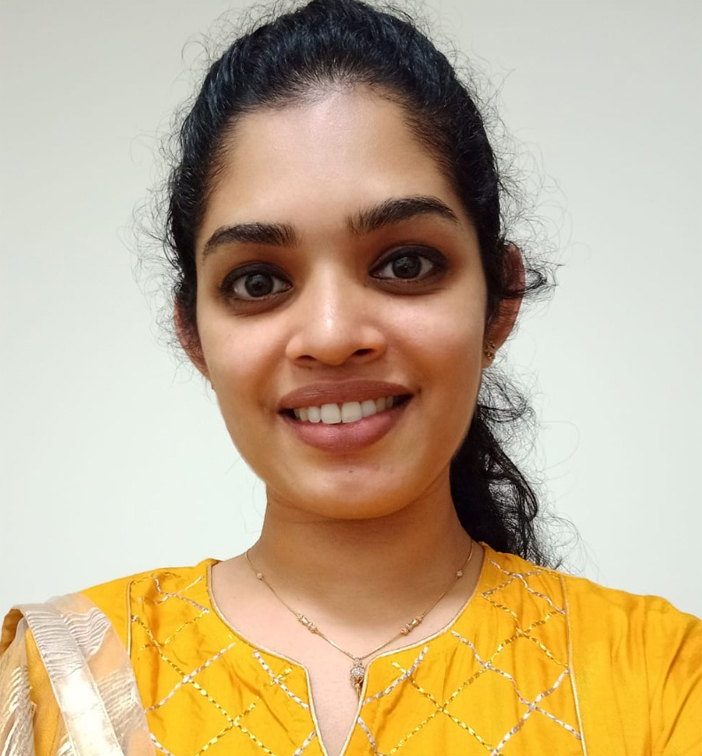 DR. CHINCHU ROSE STEBY
MBBS, MD, DNB
CONSULTANT ANESTHESIOLOGIST DEPT. OF ANESTHEISOLOGY

08:00 a.m to 04:00 p.m. (Regular Days)
08:00 a.m. → 24hrs (duty days)


Dept. of Anesthesiology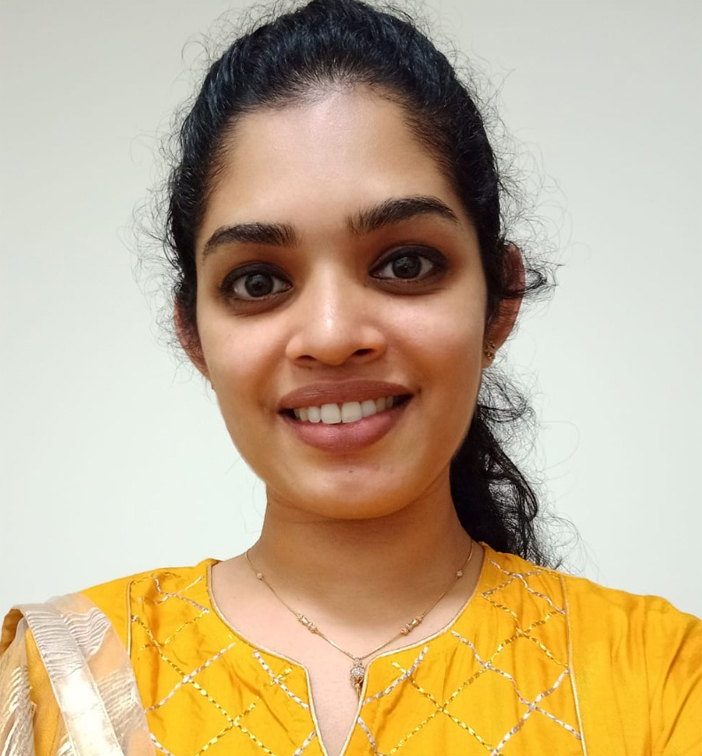 DR. CHINCHU ROSE STEBY
MBBS, MD, DNB
CONSULTANT ANESTHESIOLOGIST DEPT. OF ANESTHEISOLOGY

08:00 a.m to 04:00 p.m. (Regular Days)
08:00 a.m. → 24hrs (duty days)


Dept. of Anesthesiology
DESCRIPTION ON PROCEDURES HANDLES
General Anesthesia.
Regional anesthesia including spinal & epidural anesthesia
Ultrasound-guided nerve blocks, central line insertion.
Intra-arterial cannulation + Intravenous Cannulation.
Bedside Summary ECHO, Lung ultrasound, INC measurement and detection of pneumothorax.
Laparoscopic anesthesia.
IV access in burn patients and obese patients.
ICU + critical care & management

QUALIFICATIONS
2018-2013: MBBS → Govt. Medical College, Kottayam, (MG University)
2017-2021: MD. ANASTHESIOLOGY -Govt. Medical College Thrissur -KUHS.
2021-Aug : D.N.B, ANESTHESIOLOGY.

PAPERS PUBLISHED
Comparative Study of Dexmedetomidine and Clonidine an Adjuvant to Ropivacaine supraclavicular brachial plexus block. J. Evolution Med. Dent. Sci./ eISSN- 2278-4802, pISSN- 2278-4748/ Vol. 11/ Issue 02/ Feb 2022
PROFESSIONAL MEMBERSHIP AND AFFLIATIONS
Indian Society Of Anesthesiologists. (Life Member) (ISA)
Indian Medical Association. (Life Member) (IMA)

ACHIEVEMENTS / AWARDS
Achieved Ist position in KUHS with 71% Marks in MD examination Dec 2020.
Achieved Second prize in All Kerala Quiz Competition conducted during ISACON 2019 after Thrissur.
Presented a poster on Hoarseness following supraclavicular brachial plexus block during ISACON 2019 at Thrissur.
Presented a case on PIH and anestheisa during ISAMIDKON
2022-conducted at Calicut.
Presented a Paediatric case on TOF with brain abscess in All Kerala PG update conducted online by ISA-Kerala branch in July 2020.
BEST APPEARANCE AWARD PENMA 2023 (on a part of women's day celebration conducted by St. Thomas Hospital Chethepuzha.)5
Worked an facility in BLS & ACLS training at in GMC Thrissur.

LANGUAGE KNOWN
Malayalam, English, Hindi.
OP DAYS AND TIMINGS
08:00 a.m to 04:00 p.m. (Regular Days)
08:00 a.m. → 24hrs (duty days)

Our Passionate & Dedicated Team
Inspire Society Through Service